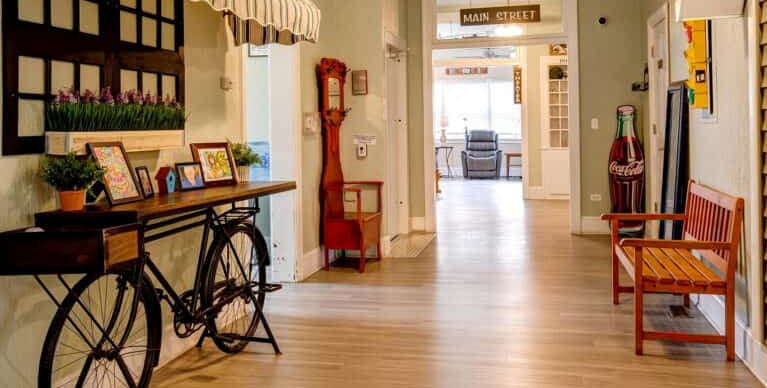 Welcome to
Senior Assisted Living in Harvard, Illinois
This charming, 7,700 square foot Victorian is a one-of-a-kind assisted living home serving the Harvard community and surrounding areas. The lively decor and well-appointed furnishings are a big reason this home stays near full-occupancy.
Shepherd of Harvard
Address:

210 E Front St, Harvard, IL 60033
What makes this home special?
This 160 year old, 7,700 square foot Victorian home is one of the oldest buildings in Harvard, formerly serving as the town's hospital. Now it is our most "chic" home, with lively decor and well-appointed furnishings. Shepherd of Harvard accommodates 14 residents, and features both private and semi-private rooms (subject to availability).
How is Shepherd Premier Senior Living different?
At Shepherd Premier your loved one will receive 24 hour care, medication management, home-cooked meals, and the best caretaker-to-resident ratio in the industry. Every home is unique, but our family-owned values and unwavering dedication to quality care are second to none. Schedule a private tour today and see why our residents say – This is Home!
When a loved one comes home to live in a Shepherd Premier Senior Living residence they join an intimate community of 10 to 16 residents. We believe "smaller is better" when it comes to senior care — an opinion informed by our own experience with the other guys. Rather than a sense of guilt, you can know that mom or dad is enjoying life in an environment similar to home, with a small group of people that will fill their days with engagement, laughter and the joy of belonging. We create an atmosphere that is engaging, supportive, safe and secure. By choosing Shepherd Premier the story doesn't end, a new chapter begins!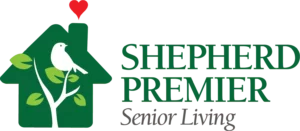 Speak to a Team Member
Provide us with some basic information and we'll call you right away!