Shepherd Premier Senior Living – Harvard
Assisted Living in Harvard, IL
Senior living in a beautiful, rustic environment
At Shepherd Premier Senior Living of Harvard, we provide seniors with a quaint, residential environment where they feel both safe and comfortable.  
No longer do Seniors need to turn to institutionalized nursing homes as their only option to for Assisted Living.  At Shepherd of Harvard IL, they will enjoy a 5 to 1 resident to caregiver ratio and a host of wonderful amenities – all in a beautiful environment that reminds them of home.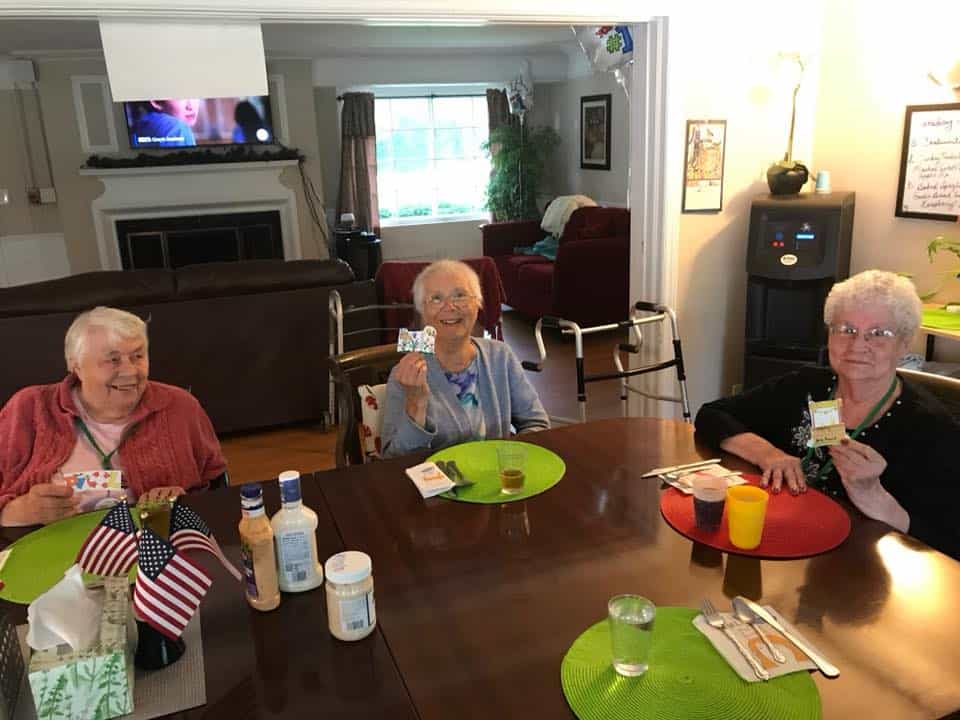 A Little Bit About Harvard
Harvard, a cozy community of 9,119, is cradled among famers' fields and stables about six miles South of the Illinois/Wisconsin border. In this rustic setting, Shepherd Premier Senior Living has completely renovated a 156-year-old, 7,300-square-foot Victorian Independent Living Home. The renovation included upgrading with sprinklers throughout and installing a state-of-the-art security and monitoring system.
The result is a home that offers a peaceful lifestyle where your loved one(s) can catch their breath and yet find engaging activities that will fill their lives with the relaxing pleasures of rural life. They can rest on the wrap-around porch and lanai in the spring, summer and fall or enjoy a book by the fireplace in the winter. They can also go out in the community where, in Harvard, there is plenty to do.
In June, they can enjoy Harvard's Milk Days Festival, which celebrated its 77th year in 2018. They can listen to live music and watch the Annual Harvard Balloon Fest with multi-colored hot-air balloons rising majestically into the late summer sky. They'll find fishing and hiking at the Rush Creek Conservation Area 1.5 miles East or at the Brookdale Conservation area 5.4 miles to the South. The latter offers 1,645 acres where visitors can connect with nature in its full splendor.
Harvard is less than 20 miles from Southern Wisconsin's recreational capital of Lake Geneva. And Shepherd Premier Senior Living's Harvard Independent Living Home is only 12 miles from Woodstock, the county seat and site of the Woodstock Opera House, with live performances, and the Woodstock Farmer's Market from May through October. There is an eight-screen theater in Woodstock and a four-screen theater in Lake Geneva. The Starline Factory, three blocks to the West of our Harvard home, is a unique wedding chapel that also features art festivals, live music, beer, wine, coffee and mixed drinks on two floors.
A Community Rich in Culture and Activities
Your loved one(s) will find a family diner and a bakery within easy walking distance from their home. But, for trips further afield, a block away is the Harvard Metra Train Station where they can catch a ride to Chicago, 63 miles from Harvard, or get off the train at one of 23 stops along the way, in communities that offer a plethora of shopping and dining opportunities.
For family members coming to visit from out of town, the Baymont Inn is only 1.8 miles South of Shepherd Premier Senior Living's Harvard Senior Living home. To learn more about things to do in the area, go to www.visitmchenrycounty.com.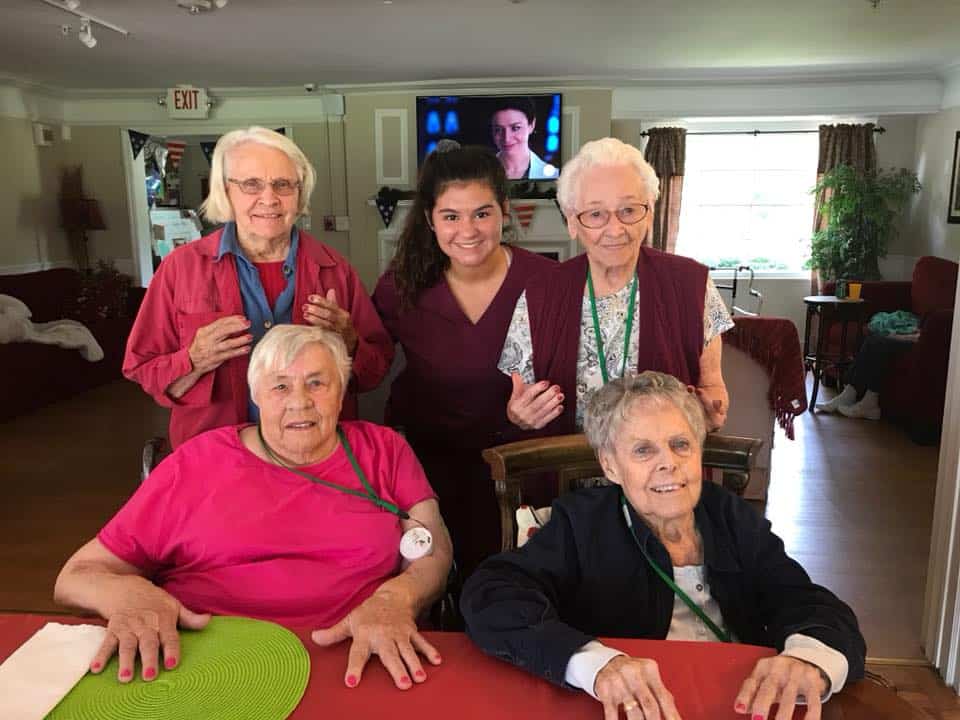 Comfort, Security and a richly rewarding lifestyle: Amenities at our Harvard Assisted Living Home
Along with sprinklers, security and monitoring systems, Shepherd Premier Senior Living's Harvard Assisted Living Home has 12 private rooms, 3 semi-private rooms, 5.5 bathrooms (2 of which are ADA compliant) and an elevator. Our trained caregivers are on-site 24/7 to provide assistance when called for. All utilities are included, and transportation is available for appointments and outings.
Residents enjoy three home-cooked, homestyle meals daily from our renovated and modernized kitchen. Weekly linens, towels, and clothing are laundered by attending caregivers and medication reminders are provided. And, in the case of an emergency or other medical care, Mercy Hospital and Medical Center – Harvard, is less than a mile away.
The home is wired for basic cable with flat-screen televisions and complimentary Wi-Fi. There are two family-style dining rooms, a library and two multi-purpose rooms. We also provide an Immersive Activity Program.
Inside and out, Shepherd Premier Senior Living's Harvard Assisted Living home is designed to ensure comfort, safety, security and to support a rich and rewarding lifestyle. Schedule a tour and, we believe, you'll find that we've met and surpassed these goals.
Assisted Living: Amenities & Services
When looking for a place of worship, throughout the county, you'll find almost any denomination. And, near our Harvard home a wide range of religions are available. Including:
If you don't see a place of worship here that fulfills you or your loved one's spiritual needs, please, check with us and we'll help you locate a place of worship that fills your needs.
Shepherd Premier Senior Living – Harvard Assisted Living
NOTE: Tours are Appointment Only! Please call ahead.