How to Honor a Veteran On Veterans Day
Veterans have vowed devotion to our country by serving in the military and defending it. As their health deteriorates and their resources run out, senior veterans, whether they are family members, friends, or strangers need assistance.
These valiant men and women who have served in the American armed forces are deserving of our admiration, respect, and appreciation, as they've given so much of themselves so that we can maintain our way of life.
This November 11th, on Veterans Day and beyond, we would like to extend our sincere thanks to veterans who have served so selflessly and courageously for our country. 
Shepherd Premier Senior Living in Crystal Lake, Illinois, is honored that so many veterans have made our independent living, assisted living, and memory care communities their permanent homes.
It is not only required but also wise, to remember what the soldiers sacrificed for America. Veterans should not, however, solely be recognized in ways that just take place in the past. Veterans Day should ideally serve as a link between the past, present, and future. 
So, let's take a look at some practices on ways to honor a veteran on Veterans Day.  
History of Veteran's Day
To recognize the conclusion of World War 1, Armistice Day—now known as Veterans Day—was first declared in 1919 by President Woodrow Wilson. 
He stated that "Veterans Day should be observed with solemn pride in the valor of those who died in the country's service and with thankfulness for the triumph."
Since then, Veterans Day, which takes place on November 11th in the United States, is a day observed in several ways and through various events to commemorate all veterans and members who have served in the military. 
Even in schools, there are unique lesson ideas and materials to help educate people on how to recognize, honor, and express their gratitude for those who served on this important day.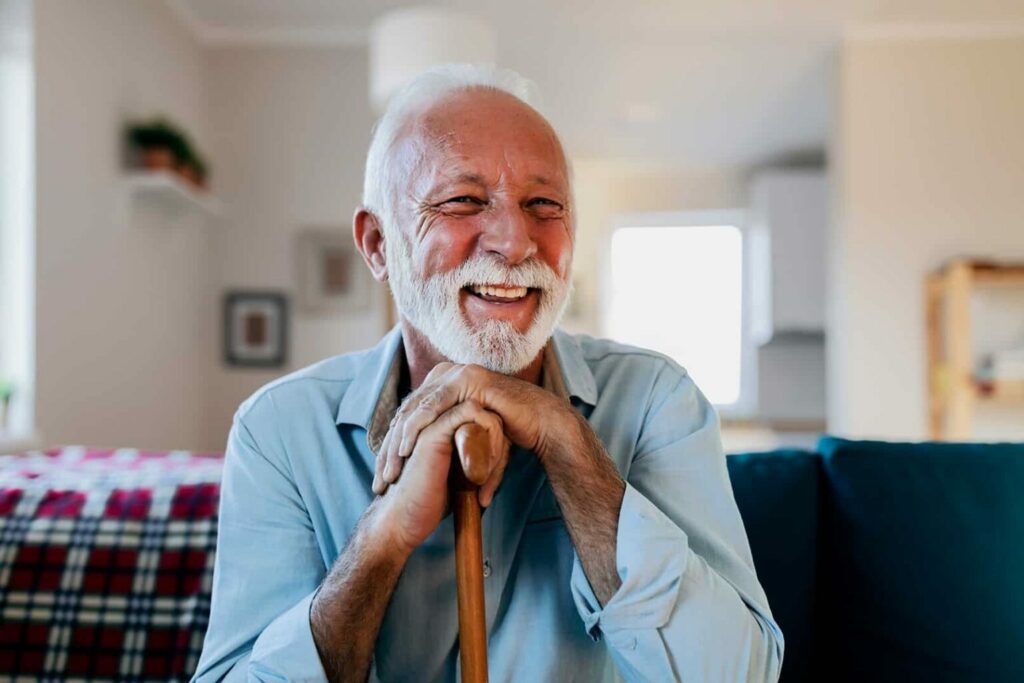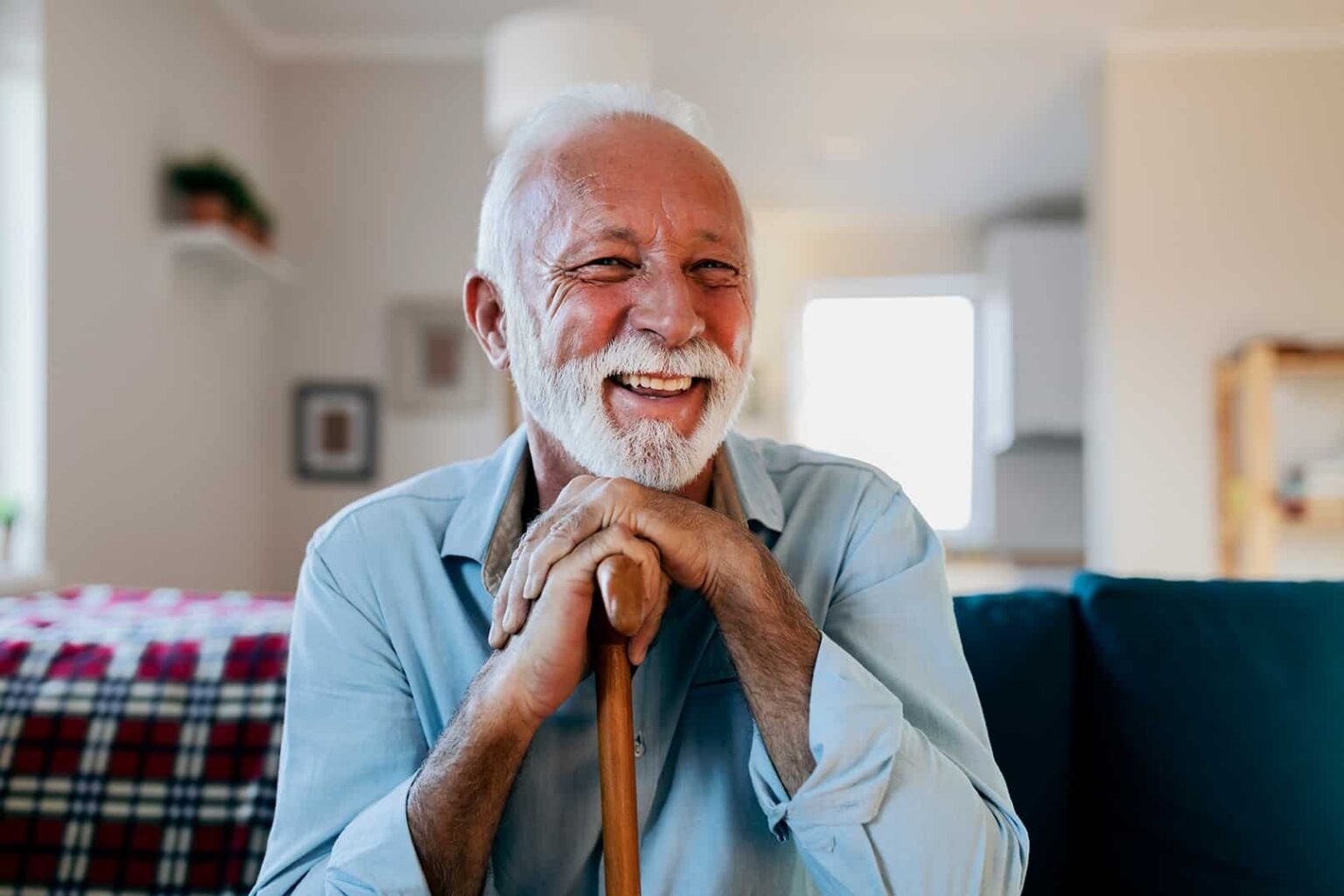 Why is it Important to Thank and Honor a Veteran On Veterans Day?
If your loved one is residing in a senior living facility, you might feel as though your options are restricted when it comes to honoring their service on Veterans Day. You can, however, discover the ideal approach to celebrate the veteran in your life with the help of these interesting senior activities for veterans. 
There are many reasons why veterans should still be recognized for their bravery and the sacrifices they made for our freedom, and to keep our country safe. Some include the following: 
For the benefit of America, many men and women sacrificed their lives in addition to giving of themselves.

People today enjoy the freedom of speech, the right to vote, the freedom of their religion, and other principles that America stands for because of those who fought for the safety of the nation.

The veterans upheld the nation's honor by battling for the principles that America held dear throughout the years and still do.
There are many ways to recognize a veteran, whether a loved one or a complete stranger, who has spent his or her life defending our principles and democracy, regardless of where you reside or how much time you have to spare.
5 Ways to Honor A Veteran On Veterans Day
On Veterans Day, as a caregiver, you can honor your senior veteran's time in the military by participating in appropriate activities and events. The following alternatives, which are created to be inclusive of the majority of cognitive and physical abilities, can be modified to accommodate certain veterans or senior living communities:
Indoor Senior Activities for Veterans Day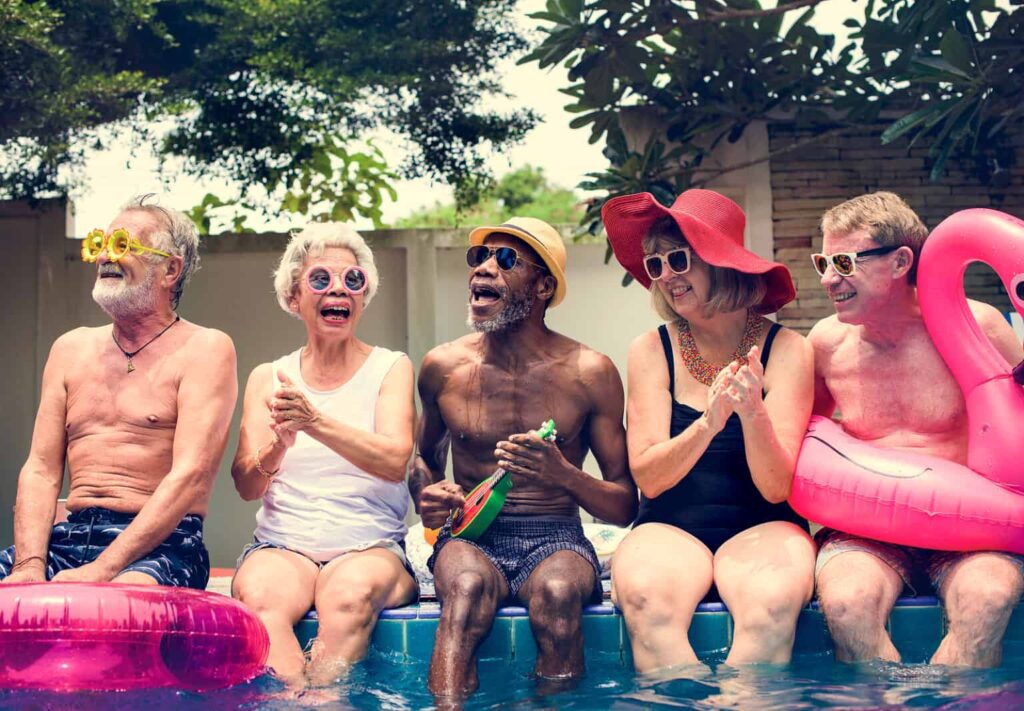 Here are some ideas for indoor senior activities for veterans: 
If you, yourself, are a war veteran, invite your friends and family around for a memorable event. Tell the story of your experiences. Perhaps you have some photographs or other memorabilia to share.

Ask other seniors who are veterans to tell you or others about the time they spent in the military. Do they have medals to show?

Connect to the past through music, play, and sing songs from the time of your military service or another appropriate period of time.

Call up a friend or relative who is currently serving in the military and tell them how you appreciate their choice of vocation.

Thank living veterans, reserving showing respect to fallen comrades for Memorial Day.
Outdoor Senior Activities for Veterans Day
Depending on where you live, you probably won't be spending much time outdoors especially in November because it is cold outside. Get some fresh air if the weather is good while you stroll down memory lane. Make sure you are adequately protected from the cold. Here are some ideas for outdoor senior activities for veterans: 
Put up flags outside someone's door or window.

Others honor a veteran by going to his or her burial site.

Join a veteran for a celebratory meal.

Decorate a veteran's memorial with flowers.
The Younger Generation
Children, the younger generation, are the link between the present and the future. Here are some ideas for children or grandchildren to engage in senior activities for veterans: 
Encourage kids to connect with an older veteran with their parent's approval. Not just for Veterans Day, either. A kid's education includes this. The child can offer to assist with domestic tasks, shopping, and outside duties.

Get some notes together and volunteer to speak at your grandchild's school if you are a veteran.

Teach kids the value of showing appreciation to those who work and sacrifice for their safety. Teach children to send cards, make phone calls, and pray for the welfare of service members and veterans as ways to demonstrate their concern.

Tell children the family stories about veterans.
Other Ways to Honor A Veteran on Veterans Day
Say thank you:

Try to just express your gratitude to every veteran you know, whether they are local or across the country. A brief phone call or text is likely to be appreciated if your hectic schedule prevents you from paying them a visit in person.

Write a letter or send a care package

: Consider sending a care gift or a letter. Do you like something more intimate than a text or email? Send a veteran a handwritten note or care package filled with their favorite meals, a modest gift, and other items. This is a highly considerate choice because veterans will value your letter or gift for a very long time.

Treat a vet to lunch:

If you take a veteran to their favorite nearby restaurant or a beautiful coffee shop, it will make their day. Make a list of questions about their military experience to ask them. Being the center of attention for an hour or two will be nicer than lunch!

Deliver food:

Get in touch with your neighborhood food banks and delivery businesses to help with meal delivery to senior veterans. A great place to start is Meals on Wheels, a service that provides daily meals to seniors whose mobility makes it impossible for them to leave the house to buy food.

Volunteer:

Want to assist veterans personally and perhaps meet a veteran in need? There are opportunities for everyone, ranging from one-time projects to ongoing initiatives. Your time is your most valuable resource; show that you care by giving it to a veteran. Check out the organizations that support veterans online. 

Giving to a good cause

  Even a small gift goes a long way toward supporting the men and women who serve our nation in the military. Encourage your friends and family to donate to groups like the USO or the Wounded Warrior Project.
Senior activities for Veterans Day can be activities that touch the heart and soul, or lighter concepts, as you choose. Remembering what the people in the military have done and do for America, can help us become more appreciative and focused people.
With these achievable suggestions of heartfelt activities, events, and displays, making Veterans Day memorable for your senior veteran can be easy and rewarding for them and you.
Veterans typically confront obstacles as they get older. A senior veteran's life may be changed by making a connection with them and showing your appreciation, whether it be by bringing them a cup of coffee or taking them to the doctor.
Senior citizens place a high value on social interaction, particularly around the holidays. Visit a nearby nursing home, VA facility, or assisted living facility on Veterans Day merely to spend a short time chatting with a person.
Older veterans are frequently eager to talk about their military careers and answer any questions they may have. Honor a veteran on Veterans Day, as it will be rewarding and memorable for all involved.
Voted the Best in Senior Living and Memory Care
To learn more about ways to honor veterans on Veterans Day In each of the communities we serve, Shepherd Premier Senior Living has created a distinctive senior living experience. 
We think that families looking for excellent care for their loved ones deserve to find a home atmosphere with top-notch amenities, cutting-edge security measures, and compassionate caregivers. 
Contact us today to join us in bringing dignity and honor back to senior care. 
References
https://www.aplaceformom.com/caregiver-resources/articles/celebrate-and-honor-veterans 
https://www.thriveusahomecare.com/10-ways-to-honor-a-veteran-on-veterans-day/