Memory Care solutions that are safe and respectful
Dementia and Alzheimer's steal our loved ones while they're still with us leaving families to face difficult choices finding quality memory care services. At Shepherd Premier Senior Living, we understand that dilemma. Our services were created by Shepherd's founders based on their personal experiences with the repercussions of memory loss in their own families. They know what families are going through when a loved one's memory begins to fade. They've developed solutions that serve their loved ones and families – solutions that are safe, secure, respectful and tranquil.
With Memory Care close, personal care is critical
When someone has dementia, Alzheimer's or some other form of memory loss, close personal care is critical. This is one of the reasons that Shepherd Premier maintains some of the industry's lowest caregiver-to-resident ratios. No one gets lost in the shuffle. A trained, professional caregiver – including Certified Nursing Assistants – is on hand whenever your loved one is in need.
"My sister and I are very pleased with how our dad who has late stage memory issues has been cared for, dignified and honored thus far! Thank you all at shepherd premiere senior living for loving my dad and all the residence who call this place home."

Kerri Creutz
Your loved one deserves quality care and a place that feels like home
A calm and peaceful environment is equally essential for someone with memory loss. Shepherd Premier Senior Living has created cozy rural homes where residents needing memory care are nurtured, respected and treated with the dignity they deserve. They are served by a staff that has the training to meet their needs.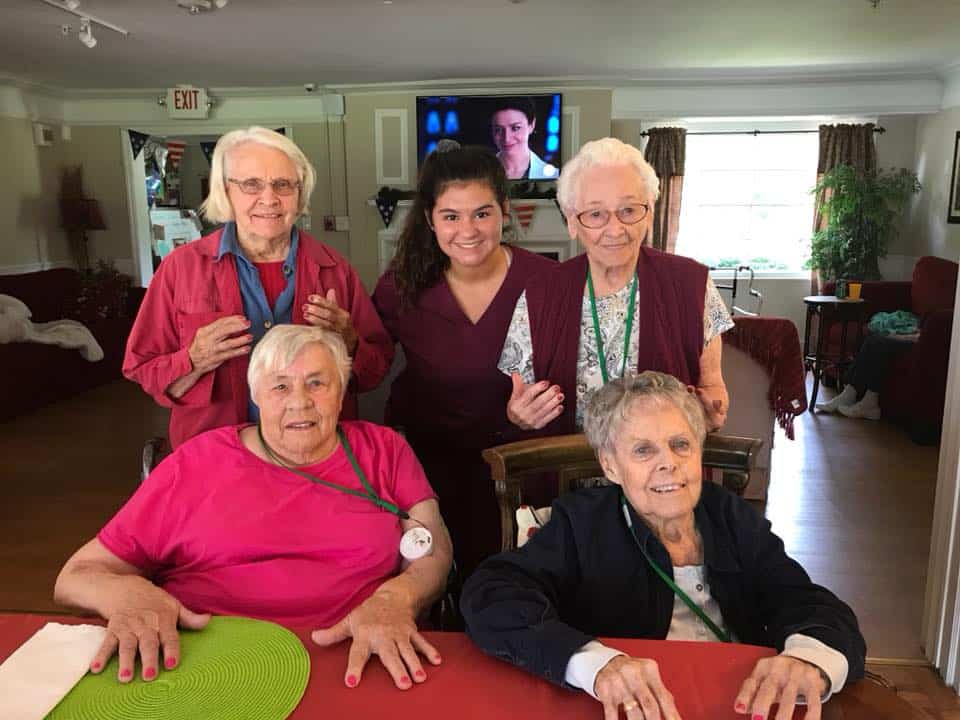 'Best of the Fox' Award for 6 consecutive years!

Our homes offer private and semi-private rooms, homestyle cooked meals, housekeeping and laundry services, administration of medications, immersive activities, and transportation to and from appointments. They also offer state-of-the-art security and monitoring systems, as well as optional Emergency Pendant wrist wear technology. The round-the-clock care, that has received the 'Best of the Fox' Award for 6 consecutive years, includes options for companion care, clinical care and incontinence services.
Memory Care services at Shepherd Premier Senior Living include:
Personalized, 24/7 care in a residential home
Industry-leading Caregiver-to-Resident Ratios
Three home-cooked meals prepared fresh by our in-house chef and served family style on one of our signature farmhouse tables
Immersive activity programs, including live entertainment, designed to stimulate the senses & improve cognitive activity
In-home medical services including medication administration, Telehealth, and on-site doctor appointments
Laundry, housekeeping, appointment scheduling, and transportation for appointments within 10 miles of each home
State-of-the-art safety features including sprinkler systems, back-up power source, video monitoring outside and in common areas, keypad security access, and emergency alert pendants
Complimentary high-speed WiFi & basic cable packages