Thanksgiving Activities for Seniors
With Thanksgiving right around the corner, there is no better time to start planning for some fun and festive Thanksgiving-themed activities. There is no better way to get in the holiday spirit than with a few planned Thanksgiving activities for seniors. This is especially true for those who are living in nursing homes or assisted living communities.
If you are looking for some inspiration or some fun activities to try this Thanksgiving season, take a look at these easy, fun, and enjoyable activities that can bring some warmth, happiness, and a sense of gratitude to any senior's life during the season.
It's Hard Being Isolated from Family
It can be difficult being away from family in an assisted living facility. Many residents feel isolated and alone, especially if they are not used to living away from home. It is important to stay connected with loved ones, even if it means doing so through technology like Skype or FaceTime. There are also often activities and events that families can participate in, which can help everyone feel more connected. It is important to talk to staff and other residents to get a sense of community and support.
It can be difficult to be away from family on Thanksgiving, especially if you're used to spending the holiday together. There are a few ways to make the best of the situation, though. First, try to reach out via phone or video chat. This will help you feel closer to them even if you can't be physically present. Secondly, there may be a Thanksgiving event that could be put on by the living facility. This can help a person feel more connected to their community and less isolated.
In addition to this, it may be a good idea for the family to come to visit the living facility on Thanksgiving. This goes a long way in helping someone know they're loved and cared for. Finally, even if you're spending the holiday alone, take some time to reflect on all the things you're thankful for. From your health to your loved ones, there are likely many things to be grateful for.
Socialization is Important for the Elderly
The elderly often face a dilemma when it comes to socialization. They may have retired from work and no longer have the same social circles that they once did. Additionally, many of their friends may have passed away. This can lead to feelings of isolation and loneliness. These feelings could be amplified in assisted living settings.
The elderly needs to find ways to socialize and interact with others. Socialization is important for the elderly because it can help reduce feelings of loneliness and isolation, improve mental and emotional well-being, and provide opportunities for mental stimulation.

Why is Mental Stimulation Important for the Elderly?

Mental stimulation is important in old age for several reasons. First, it helps to keep the mind active and sharp. Second, it can help to stave off boredom and depression. Third, it can provide a sense of purpose and meaning in life. Finally, it can help to maintain social connections and support networks. All of these things are important for maintaining a high quality of life as we age.
The Dangers of Depression in the Elderly

Depression is a serious mental health condition that can have a profound effect on older adults. Depression is often accompanied by feelings of hopelessness, sadness, and worthlessness. These negative emotions can lead to problems with eating and sleeping, as well as decreased energy levels and Interest in activities. Older adults who are depressed may also have difficulty concentrating, remembering things, and making decisions.

Depression can have a significant impact on physical health. Studies have shown that depression is associated with an increased risk of developing various chronic health conditions, such as heart disease, stroke, and diabetes. Depression is also linked to an increased risk of falls and fractures in older adults. Treatment for depression is important for improving overall health and quality of life.

There are several effective treatments for depression, including medication, cognitive-behavioral therapy, and other counseling or psychotherapy approaches. Older adults may also benefit from participation in support groups or community programs that provide social and recreational activities.
Is There Mental Health Treatment at an Assisted Living Facility?

There is no one-size-fits-all answer to this question; the level of mental health care and treatment available at an assisted living facility will vary. It all depends on the specific needs of the elderly residents. However, many assisted living facilities do offer some form of mental health care and treatment, whether it be through on-site counseling services, support groups, or educational programs.

If you are concerned about the mental health care and treatment options available at an assisted living facility, be sure to ask the staff about what is available and how they can help meet your loved one's needs.
Do Senior Living Facilities Offer Thanksgiving Activities for the Elderly?
Many activities take place in senior living facilities. Most offer a variety of social, recreational, and educational opportunities for residents. Activities vary from facility to facility but may include things like arts and crafts, live entertainment, group outings, exercise classes, and more. Many facilities also offer special events throughout the year, such as holiday parties, community service projects, and guest speaker series.
Most importantly, senior living facilities provide a supportive and friendly environment for residents to enjoy their retirement years. Staff members are usually available to help with any needs that residents may have, and there is typically a strong sense of community among residents. This can be a great way for seniors to stay active and social, while also getting the care and assistance they need.

What Do Thanksgiving Activities for Seniors Do for Thanksgiving?

Many senior living facilities offer special Thanksgiving activities and events for residents to enjoy. This can be a great way for seniors to socialize and connect with others during the holiday season. Some common Thanksgiving activities at senior living facilities include Thanksgiving dinners, turkey trots, craft fairs, and pumpkin-painting contests.
A Turkey Trot

A turkey trot is a race held on Thanksgiving Day in the United States. The first recorded Thanksgiving Day race was held in Buffalo, New York in 1896. The event has grown in popularity and is now held in cities across the country.

The turkey trot is usually a 5K or 10K race, although some events may be longer or shorter. The race is typically held in the morning, before the Thanksgiving Day feast, so that participants can burn off some calories before indulging in all the holiday food! Some races even offer a "pie eating contest" at the finish line. However, at a senior living facility, a turkey trot may be more conducive to those who are no longer physically capable of running.

Although turkey trots are typically races within the context of the running community, seniors may have a hard time running. However, at an assisted living facility, seniors may walk with their peers or by themselves. This could help those who need to release endorphins and struggle with depression.
A Craft Fair

A craft fair is a gathering of people who sell handmade items, typically held outdoors or in a designated indoor space. Many craft fairs also feature live music and food vendors, and some are themed around a particular holiday or season. For Thanksgiving, this could mean crafting cornucopias, hand-drawn turkeys, or any other kind of Thanksgiving-related fun.
A Pumpkin Painting Contest

A pumpkin painting contest at an assisted living facility is a great way to get the residents involved in a fun and creative activity. This type of contest typically involves each resident painting a pumpkin, with the winner being chosen by a panel of judges. This is a great way to encourage residents to get involved in the community and have some fun.
Remembering What Thanksgiving is All About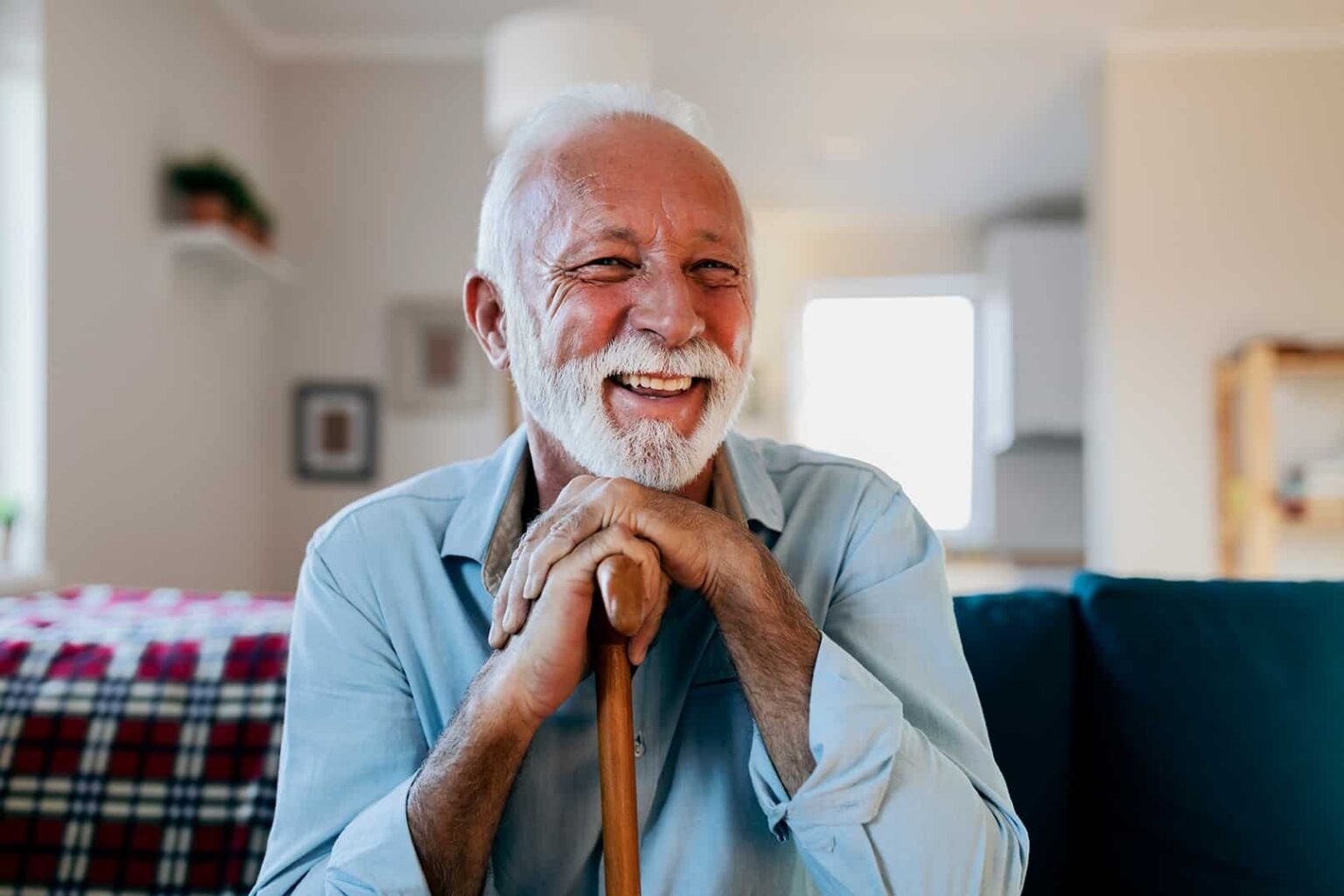 Thanksgiving is a holiday that is all about giving thanks for the things we are grateful for. For many people, this means spending time with family and friends, enjoying a special meal, and reflecting on the things that make us thankful. For seniors living in assisted living, Thanksgiving can be a special time to enjoy activities and events with other residents and staff members.
Thanksgiving is also a great time for seniors to reflect on the things they are thankful for. This can be a good opportunity to write down or share thoughts and memories about what they are grateful for in their lives. Thanksgiving is a day to remember the good times and to be thankful for what we have in our lives.
Make This Thanksgiving One to Remember
For many, the holidays bring great fortune in the form of family members and friends. Thanksgiving is no exception to this. However, for those residing in an assisted living facility, Thanksgiving may seem as though it's not worth celebrating. This is why it's imperative to know what your options are when celebrating Thanksgiving.
At Shepherd Senior Living, our utmost desire is to provide seniors with the opportunity to celebrate what they're thankful for. If you'd like to find out more about what the holidays look like in assisted living, you can contact us here.