The major difference between senior living and assisted living is the level of assistance offered for day-to-day living activities. Although any housing change seems like you're losing some independence as you get older, independent living is geared toward making your life easier, not giving up your independence.
However, if you need round-the-clock help with getting dressed, using the bathroom, or eating or regular medical assistance, an assisted living or other housing option would be a better fit for you.
At Shepherd Premier Senior Living in Crystal Lake, Illinois, we provide the best in assisted living and memory care. Choosing a facility for your loved one when they can no longer live independently is a difficult decision. Here is our guide to difference between senior living and assisted living to make your journey easier.
Senior Living Communities
If you think a senior living community means simply "senior housing," you may have the wrong impression. A senior living community offers more than housing. "Senior living community" is a generic term for the different types of housing and care for seniors 55 and older. These communities can be set up to fit any type of lifestyle and level of medical care.
What's Senior Living?
Senior living, or independent living, is any housing arrangement that is meant exclusively for older adults, usually those 55 and over. The housing varies from single-family detached homes to apartment-style living spaces. Generally, the housing is friendlier to aging adults meaning:
More compact areas
Easier to get around in
No yard work or maintenance to worry about
Although the residents are living independently, most independent living communities offer certain amenities, services, and activities. They frequently have recreational centers or clubhouses on site. This gives residents the chance to associate with their peers and take part in community activities. Arts and crafts, holiday get-togethers, and movie nights are commonly offered.
Recreation and Services
Some senior living facilities also offer:
Swimming pool
Fitness center
Tennis courts
Golf course
Additional services may include:
Spa services
Barber and beauty salon
Basic housekeeping
Laundry service
Daily meals
Because senior living facilities are meant for older adults who don't need assistance with daily life or activities, most facilities don't offer medical care or nursing staff.
Other common names for senior living include:
Retirement home
Retirement community
Congregate care
62 and over or 55 and over apartments or community
Active adult or senior living community
Senior housing or senior living apartments
Continuing Care Retirement Community (CCRC)
Senior co-housing
Independent living
Types of Senior Living Facilities
There are several types of independent living facilities which vary in cost and services provided.
Low-Income or subsidized senior housing: Senior housing complexes are subsidized by the U.S. Department of Housing and Urban Development (HUD).
Senior apartments or congregate care housing: Apartment complexes that are restricted by age. The rent might include community services such as recreational programs, transportation, and meal services.
Retirement communities/retirement homes: Groups of housing units restricted by age. The units can be single-family homes, duplexes, mobile homes, townhouses, or condos.
Continuing Care Retirement Communities (CCRCs): CCRCs offer a continuum of care from independent living to nursing home care in the same community. If residents begin to need assistance with daily activities, they can transfer to assisted living on the same site.
What is Assisted Living?
It's important to understand the difference between senior living and assisted living when you're looking for a senior living community. Assisted living communities must be licensed by the state, and are checked annually to make sure that all facets of the community are operating correctly.  Independent living situations are not licensed. An emergency response might be available in independent living, but supported living isn't.
Assisted living is for individuals who need help with daily care, although not as much as a nursing home generally provides. Occupancy in assisted facilities varies in size from as few as 25 residents to 120 or more.
The Difference Between Senior Living and Assisted Living: Amenities and Services
The number of care services offered by the community is one of the most significant distinctions between senior living and assisted living.
Senior Living: These types of living facilities make it possible for people to maintain their independence. These neighborhoods provide a social center for residents and assist with meal preparation and housekeeping duties. The services offered in senior living homes include landscaping, laundry, and security.
Assisted Living: All of these features are available in assisted living, along with a 24-hour care staff. In case of emergency, staff personnel and medical specialists are typically available around-the-clock. Assisted living facilities are designed to support seniors who require assistance with basic daily tasks including showering, dressing, transportation, recreational and social activities, and help with medications and reminders.
The Difference Between Senior Living and Assisted Living: Housing Options
The two communities' living arrangements are another distinction between senior living and assisted living.
There are a few more options because senior living is more focused on independence. Apartment complexes or single-family homes are common housing alternatives. Residents have easy access to a community center where they can congregate and engage in social activities in addition to their own private spaces
Most assisted living facilities are designed like apartments. To protect residents, some specialist assisted living facilities, such as memory care facilities, will have heightened security measures.
How Much Do Senior Living Facilities Cost?
According to Genworth's 2021 Cost of Care Survey, the average monthly cost of assisted living in the U.S. is $4,500. The average monthly cost of senior independent living is $2,552. You should ask each community about their costs and services. It's common for costs to fluctuate monthly or annually. In general, the costs depend on:
Size and style of the apartment. There will be price differences with different floor plans, and whether it's a private or shared room.
Types of services you need. Some may only be available as add-ons to the flat rate. Services like transportation, medication management, and guest services may be an additional charge.
Level of luxury offered. Some communities offer elite services like on-premises personal trainers, professional chefs, heated pools, or rooftop bars.
Location of the community. Assisted living in the Northeast is usually more expensive than in the Midwest and Southeast.
Which One is Right for You?
When deciding which community is right for you, always consider both social and medical needs. Will you need help with daily living activities but want to remain relatively active? Are you looking to leave the trivial chores and live among other adults who share your interests? When you identify what's most important you can discover which community is best for you.
Assisted living might be the right choice if you:
Need minor nursing assistance, but not 24-hour care.
Would like to take part in social activities and make new friends.
Need help with daily activities.
Are in good health now, but know you'll need more help soon.
Prefer an active lifestyle but don't have transportation.
A senior independent living community might be the best choice if you:
Have the mental and physical ability to live independently.
Don't want to be responsible for home repairs or lawn care.
Opportunities to meet people your age.
Would enjoy a busy communal environment.
Easy access to activities and services tailored for seniors.
Your Senior's Premier Choice for Senior and Assisted Living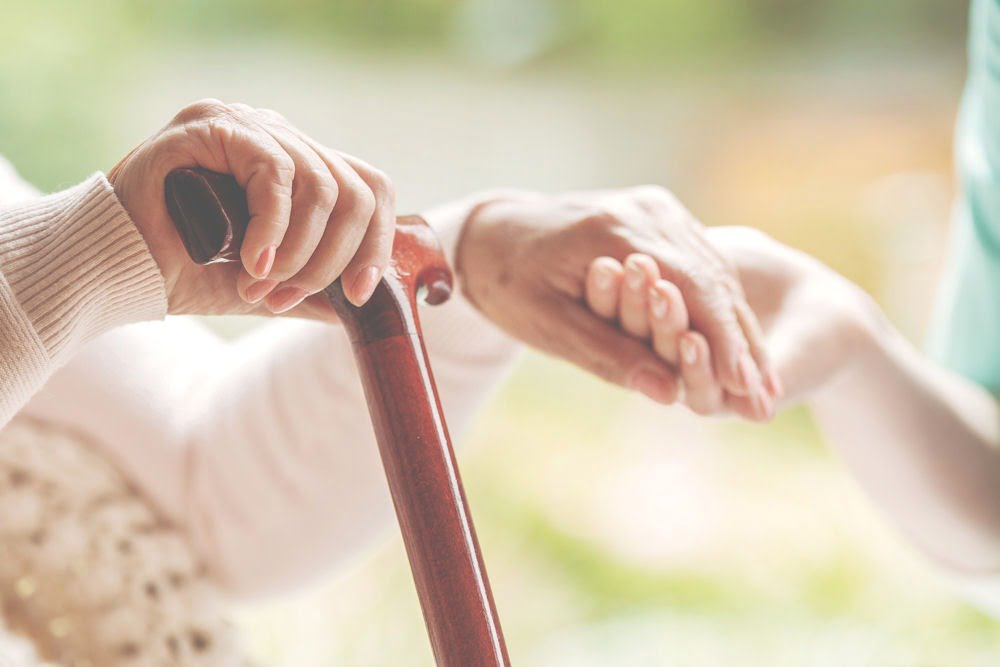 Shepherd Premier has five beautiful locations in Northern Illinois. These beautiful residential homes feel like homes for each resident while offering first-rate amenities. We have been voted  "Best Senior Facility/Memory Care in McHenry County" for the past six years straight.
If you are looking for unique, high-quality care for your loved one, our home environments could be the best choice for your family. Each home has its distinct look and ambiance. Take a virtual tour and see what strikes your fancy. In addition to the homey atmosphere, our award-winning staff is on-site 24/7 to provide care and help lift spirits when needed.
You don't want "just any place" for yourself or a loved one. Shepherd Premiere Senior Living is not like anything you have imagined. Contact us today, take a tour, and ask questions. We are always ready to address your concerns and questions.