Shepherd Premier Senior Living – Ringwood
Assisted Living in Ringwood, IL
Assisted Living in a Tranquil, Rural Environment
Anyone seeking the peace and tranquility of rustic rural living would welcome an opportunity to come to Ringwood, in McHenry County Illinois. For those who require assisted care, Shepherd Premier Senior Living's 7-bedroom home in Ringwood is a little slice of heaven.
Whether they require long-term care, or just a short respite, our Assisted Living home is ideally situated and designed with the amenities and services to make life safe, secure, comfortable, engaging and yet relaxing.
Conveniently located at 6809 Barnard Mill Rd, Ringwood, IL 60072, you'll find this beautiful home both accessible and intimate.
How Shepherd Premier is Different
Doctor Services On-site
Homestyle Residential Living
1 to 5 Caregiver to Resident Ratio
24/7 Personalized Care
Schedule Private Tours Around Your Schedule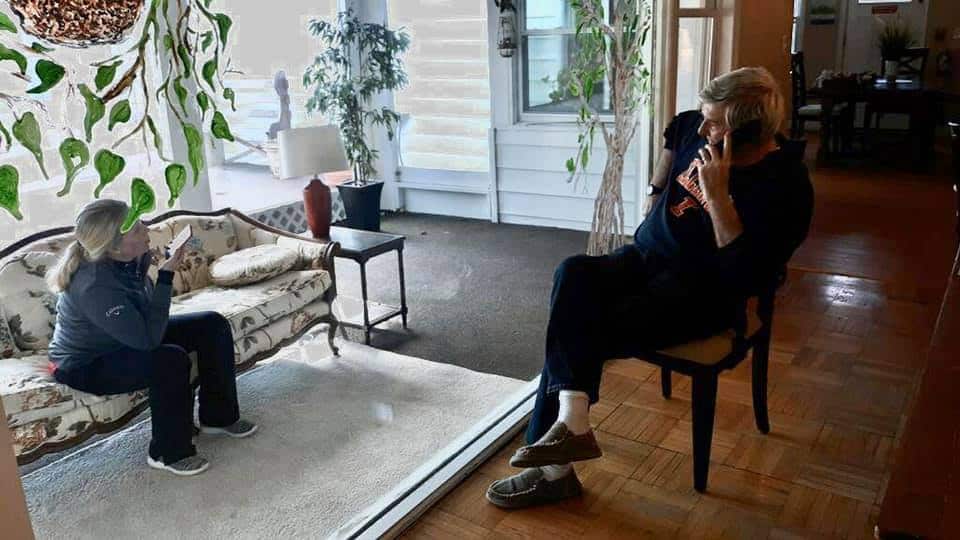 Helping our residents stay connected to their family members – even in the midst of the COVID-19 crisis:
During this time, it is our priority to keep our residents in contact with their loved ones.
Each Shepherd house has a designated visiting window that is used by family and friends to say hello while staying safe and healthy!
A Little Bit About Shepherd of Ringwood
We all want to belong somewhere, have the support of those around us, have someone to sit with us and hold our hands or comfort us when we need it.
That's why at Shepherd Premier Senior Living, we are overjoyed to have the opportunity to create a secure loving family environment. Residents are happy and cared for, and family and guests are always welcome.
Our Ringwood, IL Assisted Living Community
Ringwood, a small and quiet community of 816, is a northwest suburban village in McHenry County. In this cozy setting, Shepherd Premier Senior Living has made a 4,880 square foot home for your loved one that sits on 3 acres of beautiful land with breathtaking landscaping. Our Shepherd home includes upgraded sprinklers throughout and installing a state-of-the-art security and monitoring system.
Shepherd of Ringwood is a home that offers a peaceful lifestyle where your loved one(s) can catch their breath and yet find engaging activities that will fill their lives with the relaxing pleasures of rural life. They can rest on the wrap-around porch and lanai in the spring, summer and fall or enjoy a book by the fireplace in the winter. They can also go out in the community where, in Harvard, there is plenty to do.