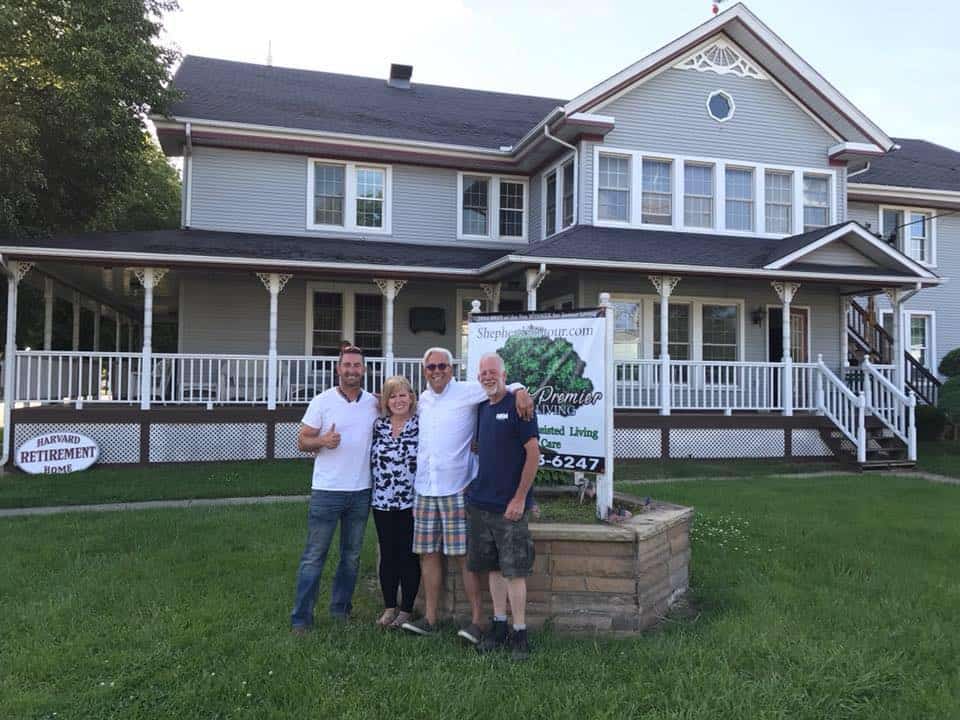 As we age and begin to need help with daily activities, you may think that means choosing between care at home which can be costly or moving to traditional senior living which can feel institutional. Not so fast. You do have another option to consider. Boutique senior living is an alternative that's gaining in popularity for blending the comfort of home with the care and amenities of senior living. Here's what it offers and how its differences can benefit you or your loved one.
Leaving Home
According to the AARP, nearly 90 percent of people over age 65 want to stay at home for as long as possible. This is certainly no surprise; it's where memories have been made and where you're most comfortable. But the reality is that many seniors live alone – over 11 million according to the Administration on Aging. What's more, 5 million of those needed assistance with daily activities.
So, if you or a loved one perhaps need more help than the family can accommodate and/or you don't have the resources to pay out-of-pocket for in-home assistance long-term (few do), senior living typically becomes the next consideration. Begrudgingly so for most as having to leave home is one of the biggest fears for seniors. Another big fear is being forgotten about by your loved ones once you move.
Defining Boutique Senior Living
Boutique senior living is much like it sounds. Its care provided by highly-qualified and trained nurses, certified nursing assistants and caregivers in a renovated and upgraded, single-family home. For example, our homes are located on rural roads in charming neighborhoods that are in the heart of vibrant yet small-town Midwestern communities. None of our homes have more than 16 residents yet offer at least 4,000 square feet of living space! This allows for more personalized care and attention versus a traditional senior living community.
What type of care is offered? In our communities, you'll find assisted living that provides support with your daily routines such as dressing, personal care and mobility while maintaining dignity, in addition to three healthy, home-style meals daily. We also offer memory care for residents with Alzheimer's disease or other dementias with round-the-clock care in a respectful, peaceful environment that includes state-of-the-art video monitoring outside and in common areas.
Accommodations include private and semi-private rooms and ADA accessible bathrooms with amenities such as laundry and cleaning services, complimentary Wi-Fi, beautifully landscaped grounds, home gardens, transportation, group outings, live entertainment and safety features such as fall alert pendants and keypad entry/exit access.
The Benefits of the In-Between
Beyond what boutique senior living is, let's talk about the true benefit it offers as an alternative to senior living and home. 
Boutique Senior Living versus Home Care
Feasibility – While home care may seem like the least expensive option if needed intermittently, it's often not as budget-friendly on daily basis long –term. Managing all the services can also put a strain on you and/or your loved ones. In addition, safety and accessibility updates may become necessary which can add to cost. This is all taken care of already in boutique senior living and you have the peace of mind of a predictable monthly fee.
Overall Well-Being – It's not just physical care and/or support with daily activities to consider. There's also exercise and proper nutrition along with emotional and mental enrichment. What's more, isolation is a growing concern among seniors that can cause real health risks. Boutique senior living can cover all these bases with home-style meals that meet dietary requirements and activity programs in a setting that still feels like home with a small group of residents and staff that feels like family.
Boutique Senior Living versus Senior Living
Personalized Care – Perhaps the biggest difference – and greatest benefit- is the 1 to 5 caregiver to resident ratio offered in boutique senior living. You simply won't find that level of attention in traditional senior living! That's how we can provide 24/7 personalized care and really 'know' our residents to support their individual needs and everyday preferences. In our homes, doctors also visit onsite and a nurse oversees the daily plan of care implemented by our CNAs and caregivers.
Loving Environment – Many struggle with the institutional feel of large senior living communities. It's easy to feel lost with multiple buildings to navigate between and/or high-rise structures, not to mention 100s of new 'neighbors' in some cases. In boutique senior living rather, you're in a comfortable yet spacious home with only 10 to 16 other residents and familiar staff – you'll even enjoy your meals family-style on a handmade farm table with us! And families are always welcome to visit.
Quality of Life – While traditional senior living communities are known for their range of amenities, there's plenty to enjoy in boutique senior living too. Specifically, we offer an activity program featuring daily exercises, socialization and cognitive stimulation opportunities onsite and through outings. In addition, our more personalized environment enables us to offer an immersive activity program in which residents take part in the day-to-day right alongside caregivers from shopping to cooking and more just like family! 
Peace of Mind – Senior living isn't the only way your loved one can age in place safely and securely. Boutique senior living gives you the same benefit. Homes offer sprinkler systems throughout, fall alert pendants, keypad entry/exit access and state-of-the-art video monitoring outdoors and in common areas. What's more, while our homes are located in quiet, residential neighborhoods they are all near public transportation, shopping, dining, places of worship, outdoor recreation and any type of service you or your loved one might need.
As you can see, boutique senior living is not simply an in-between alternative to home or senior living, but rather the best of both worlds in supporting you or your loved one in this chapter of life.
For more information on boutique senior living at Shepherd, contact Kay today at (224) 333-6247.